The long wait is over. Mik Murdoch: Identity Troubles is now available, both in print form and electronically.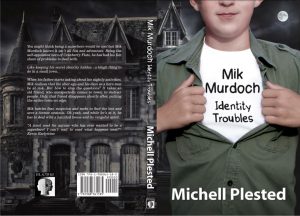 Well…that isn't entirely true. It is mostly available electronically. Apparently our friends at Amazon aren't sure that Evil Alter Ego Press actually owns the rights to publish the book. It seems that a history of publishing the previous three books in the series isn't enough.
Hopefully that will remedy itself soon.
For now, here are the links that work for purchasing the book: