I made some promises to my Wattpad readers earlier this year. That promise was to start writing and releasing GalaxyBillies 2 in Wattpad.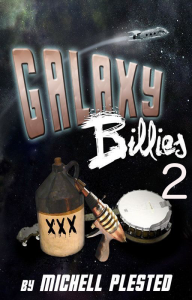 I had hoped to have chapters available in the early Fall but that didn't work out. Too many other things were demanding my time.
I realize, I almost couldn't come out with a Chapter later in the year than now, but I try to always keep my promises. To that end, the first chapter of GalaxyBillies 2 is now available on Wattpad. I hope you will take a moment to follow the link and have a read (and perhaps vote and comment too).