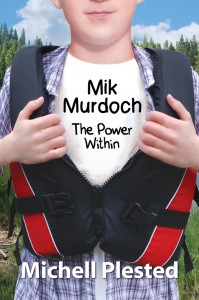 Last year we were delighted to announce the production of Mik Murdoch, Boy Superhero as an audiobook. For those of you who have already listened to it, you know Kevin Earlywine did a fantastic job. I am also pleased to say, it is already showing popularity within the public library systems.
That was last year. This is 2020 and we are excited to have Kevin working on book 2: Mik Murdoch: The Power Within. I've already heard the first fifteen minutes of it and it's even better than the first one.
It's always fun to see my work come out in more than one medium. It gives a different perspective on the story and opens it up to a broader audience. Does that mean I'd love to see it brought out in other ways (e.g. television, movies, comic books, graphic novels…)? Of course! But, let's walk before we run. Gotta get the word out there so the audience builds.
But seriously. If you have the interest and the means to produce this series in another medium, please let me know. 🙂
We don't yet have a release date for the new audiobook but I will absolutely let you know the moment it comes out.