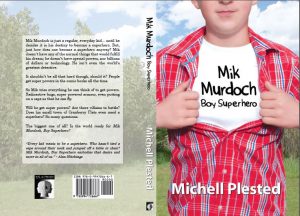 The acquisition of my books by Evil Alter Ego Press (EAEP) means I can't quite focus on new writing. At least, not yet.
Every book, published or unpublished, has errors in it. I don't think I've ever seen a book without a few.
That being said, EAEP wants to put out the best product possible. That means more time put into reviewing/revising. New layout. New cover. All that good stuff.
Fortunately, I have some wonderful people working with me on all of that. The refreshed cover for the first book is complete and I have word-police sifting through the book as we speak. I expect the resulting product to be glorious.
You may say, "But the new cover looks like the old one. What's the big deal?"
That is part of the big deal. I really wanted to be able to maintain the existing branding. This cover is slightly fancier with a full wrap…and of course, the EAEP logo is right there. 🙂
This book will be available for purchase June 1, 2016. Stay tuned.