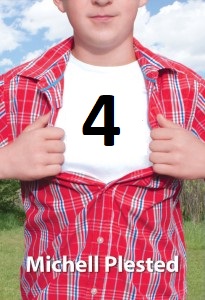 It's always a relief to get to the final stages of edits for a book. That is especially true of sequels; readers are always waiting impatiently for the next one.
The fourth installment in the Mik Murdoch, Boy Superhero series is in final edits and I couldn't be happier.
Mik Murdoch – Non-spoily Spoilers
Book four marks a bit of a crossroads for our hero. He has hit that point in his personal growth that he is comfortable in he role as town protector. Unfortunately, puberty is fast approaching along with the complications of feelings he isn't quite prepared for. Throw an old friend (and a new one) into the mix and complications become the rule of the day.
While he tries to figure out how to navigate the turbulent waters of personal relationships, those same two friends disappear. Mik has to put aside his personal problems and save the day once again. But people always seem to be
making assumptions and getting in the way.
New characters. Old characters. More adventures. You will enjoy this book.
I can't wait to share it.
And, if you are new to the series, you can find more information about the other books here.