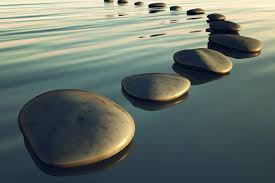 I knew I was working towards 60,000 words last night and I achieved that goal. The one I wasn't really aware of was the 75% complete on Scouts 3. Hitting that was a surprise and brought a huge smile to my face.
That was for a couple reasons. It means I'm in the home stretch, which is always nice when writing a new books. It also means I survived the 60% blahs – that time when many authors hate their story, want to quit and can't see any way forward. Best of all, it means that I'm still going strong and I'm writing the part of the story I probably knew best in my mind. I should have very little trouble putting this one to bed in the next few days.
And that…that will mean I will have officially finished writing my very first series. An accomplishment that is very meaningful to me.
Number of Words for the Day:  2,208 words
How I Hit my Word Total for the Day
As has been the habit of the past couple days, I did this in one continuous session. The difference is, I started at 7:30. Much earlier than the past two days.
Today's Goal: 2,000 words
I am meeting a Scout group tonight so I won't get to writing until a little later, but the fire is starting to burn again so I'm not too worried.
Number of Words to Date: 60,438 words
It would be awesome to think I could hit 70,000 words but I'm not going to hold my breath. This is already my most successful NaNoWriMo ever. Even though I never had a breakout word day like I did in 2014 (over 5,000 words one day), I've managed to hit a minimum of 2,000 every day. Not bad at all.
This will cap off what looks like my most successful writing year so far too. I will have written three books this year and I had another one published.
Now I just have to figure out how to celebrate it! 🙂