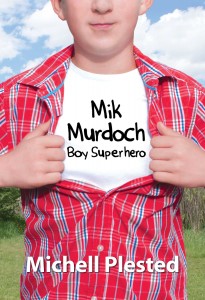 Mik Murdoch has made a decision: he will become a super hero and protect his town of Cranberry Flats from all threats. Except, he doesn't have super powers of any kind nor billions of dollars to create the technology to be super. All he has is a kind heart, a four-legged mixed breed canine sidekick and a indefatigable will to succeed.
This is the beginning of Mik Murdoch's adventures and was short-listed for a Prix Aurora.
Available at:
Kobo
iBooks
everywhere quality books are sold (online and for order).