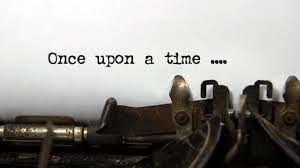 It can be challenging to find the right place to begin your story. Too early and you risk losing your audience because there isn't enough going on. Too late and your audience is left scratching their heads.
So, how do you find the right place to start your story? There are several questions you can ask yourself to pinpoint where and how to start. Remember, if you don't know all the answers, that's okay. It just means you might have some homework to do first.
"What is my story really about?" For example, you decide you want to write a story about elves stealing babies and replacing them with changelings. You should probably start your story near or at a point where that is happening. Resist spending time talking about changelings and what they are (info dump) or delving into the story of how the characters met and fell in love (back story). You can develop those things as you get deeper into the story.
"Who are the characters being affected by the problem?" This question can help you identify who should actually appear in the opening sentence/paragraph/scene/chapter. How long they show up there is up to you.
"Where is everything happening?" It's always a great idea to establish where things are occurring. In my example for question 1, those people who have some understanding of the changeling myths might have a different expectation if the story began in Germany (for example) versus Scotland. Both countries have stories about baby swapping for changelings but the details are much different.
"When in the story's timeline is the action happening?" Not all stories are written as a sequence of events. Sometimes pieces are out-of-order. For example, when I wrote Scouts of the Apocalypse, I started somewhere in the middle for my beginning. By doing that I was able to give the reader a sense of what the problem was without giving too much away. Once I had that scene established, I went back to earlier in the story where things actually began developing. I tried to invest my reader early by showing some of the consequences that come later.
There are other questions you can ask yourself, but these can be a good place to start. If you have a solid understanding of what you are trying to do, it gets much easier to write that solid beginning. If you don't, that's okay too; it just means you might write material that will eventually go into the "back story" bin.