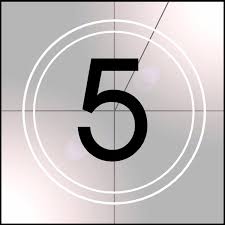 I decided to do NaNoWriMo because I know that I thrive on the challenge. Something about knowing I can count and keep track of the number of new words seems to get the blood (and words) flowing. I was worried I might not feel the same way this year. It turns out I have nothing to worry about. The words, they are a'flowin.
But, is it too much of a good thing?
I ask the question because I have questioned my sanity more than once since I started.
That is compounded by the fact that my company is doing a Well Being challenge at exactly the same time and for the same duration. That challenge is all about being active, connecting with people and generally doing things that enhance my quality of life.
In other words, NaNoWriMo and the Well Being Challenge complement and build on each other. That is a very good thing, but it is also a lot.
Summing up the combined challenges
My word count daily challenge is a minimum of 1,667 words of new material. Considering my book was stalled, I'm pretty proud to have added over 8,000 words of new material.
My Well Being Challenge is 20,000 steps (or equivalent per day). Not trivial for someone who doesn't run but I'm managing it (somehow).
Individually, they are hard. I'm finding the combination to be a real challenge. I won't lie, many days I've wanted to shirk on one or the other (sometimes both) but I've managed to keep going. Hopefully I can maintain the focus I need to succeed. Together, while both beneficial, might very well be too much of a good thing.
The twists keep on coming
I've had a plot line I've been building up to the past couple books. In each of those books I've wanted to pull the trigger and reveal what's actually going on. In each book I've realized it isn't the right time.
The problem I'm finding is the right moment and the right way to reveal the truth behind the mystery. It seems to get harder the longer I keep it up.
I believe this book is the one where the reveal happens. I'm excited with this because it actually feels quite natural and will help make book six the finish I've been working towards.
Just typing those words makes me happy. I started writing the Mik Murdoch series almost 20 years ago. I knew early on it would be six books (that came from my publisher asking the question: how many books will be in the series)? For whatever reason, I said six. I didn't have the full story arc in my mind back then, but I think it is going to work out.
Who knows? Maybe one day there will be a second series, "Mik Murdoch, Teen Superhero". But let me finish this series first.
Day 5 Word Count: 1681 (total words to date: 8564)